Built on a platform of producing reliable and robust software, TCG Information Systems has a strong reputation for service and support. Our team of creative, tech-savvy experts hold a passionate belief in the importance of open and responsive communication with our customers.
TCG is proudly Australian. Formed in 1978, the company has been heavily involved in developing world-class printing and barcoding solutions for more than 28 years. Based in Sydney, Australia, TCG now has well over 1000 customers in all parts of the world, including the United States, Asia and Europe.
Our flagship product, FormTrap has a strong pedigree born from a heritage of well-established printing solutions. First released in 1993 and designed to accept print data from almost any application on any platform, FormTrap is used by some of the worlds leading companies. Since that time it has evolved from a print formatting solution into a fully-fledged electronic document design and delivery system.
If you have any further inquiries, please contact us
Paul Green
William Paul Green was born at 7th May 1948, Wellington New Zealand.

Paul began his career in 1967 as a Trainee Programmer with the New Zealand Dairy Board and progressed to become the Systems and Programming Manager. Responsible for a development staff of 15, the role exposed him to a broad range of activities that saw him aquire skills in mainframe database design, project management and systems implementation.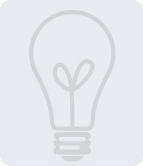 In 1981 he had moved into Optical Mark Reader distribution and began the development of products in the micro-computer area. Under his management TCG won two successful Australian Census contracts for supply and maintenance of hardware as well as OMR monitoring of voting attendance. At a similar time FLIPS, a labelling product first developed to cater for emerging bar code requirements in industry, proved a resounding success and exposed the need for the product that was to become the TCG flagship, FormTrap.

Since 1994 Paul has taken FormTrap around the world and seen it evolve into an enterprise level solution for document formatting, management and delivery.