FTSpooler
FTSpooler integrates into a FormTrap production environment to provide automated delivery of FormTrap™ documents to a fax recipient, email recipient, printer or database. Using FTSpooler you can send a document to its recipient by merely transmitting the document data to a FTSpooler queue. FTSpooler checks for the arrival of data, processes it with the Print Logic to produce a FormTrap™ document and determines the method of delivery.





Small Business Edition




Document management is not just for the big end of town. FormTrap caters for everybody, even small businesses. All your formatting and delivery needs can be met with one simple package.
FTSpooler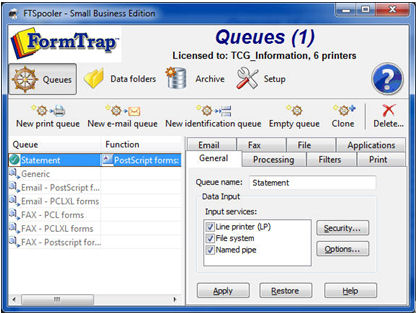 Enterprise Edition

Most companies have been producing paper documents for so long that document management is an often invisible and neglected part of the organisation. Producing paper documents costs you time and labour as staff are required to retrieve printed jobs and stuff envelopes; and costs you real money in stationery supplies and the physical storage of in-house copies. Imagine how much you could save if one piece of software could perform all those functions automatically.
Connection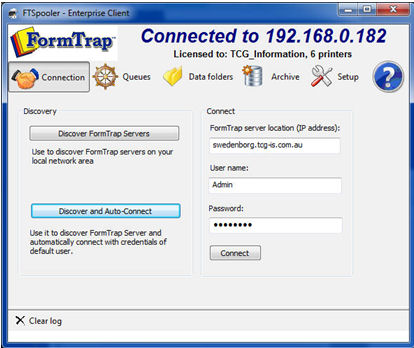 Queues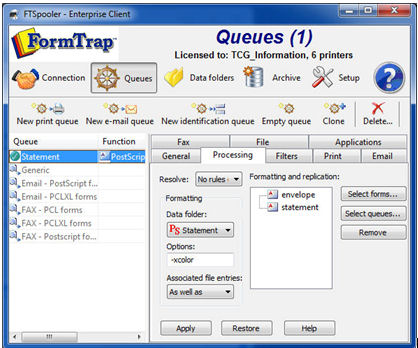 Unix Spooler
UNIX Spooler is a document management system based in UNIX operating system that receives on input unformatted file, formats it and delivers to specified destinations.