FTDesign (obsolete form design environment)
This product is supported for Windows changes only with no functional improvements planned.
FTDesign, as one of the FormTrap document development tools, allows professional looking documents to be formatted and designed in a GUI interface much like those which are found in many of today's word processing software packages. Use colour, frames, images, barcodes and many other graphic elements to create an individual looking document.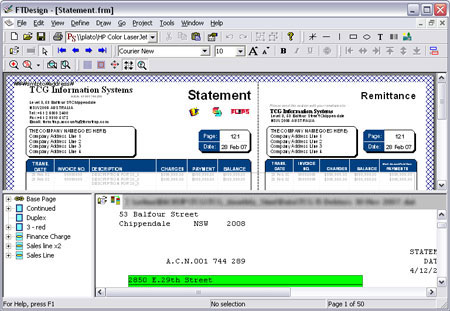 Here are a list of sample forms produced from FTDesign, with the cooperate with Repaginator and FTSplitDef:

Purchase Order Sample Form(s)

Remittance Advice Sample Form(s)

Tax Invoice Sample Form(s)